Author: Dave Creamer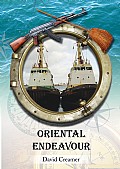 Oriental Endeavour
by
Dave Creamer
As a sequel to the successful Rats, Rust and Two Old Ladies, the story of Oriental Endeavour begins when the author delivers a tugboat from Avonmouth to Buchanan in war-torn Liberia. Four years later, he is asked to command one of two tugboats for delivery from West Africa to Singapore and, despi... more...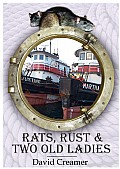 Rats, Rust and Two Old Ladies
by
Dave Creamer
Delivering two 38-year-old Mississippi river tugboats halfway around the world from Bahrain to Trinidad would not be every ship master's dream employment. However, for Captain David Creamer, the seven-week voyage of the Justine and Martha was not only unique, but a memorable experience he was... more...