Author: Dave Walker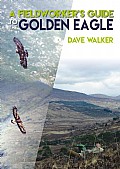 A Fieldworker's Guide to the Golden Eagle
by
Dave Walker
The Golden Eagle is generally thought to be a well-known and well-documented species. However, much of the available literature is not necessarily in a form that can readily be used in the field.
In fact, although much existing information about Golden Eagles has little supporting evide... more...
Call of the Eagle
by
Dave Walker
This is an account of one man's 30-year involvement with England's rarest bird, the golden eagle. Initially employed by the RSPB as a senior species protection warden at a secret location in Cumbria, the author describes the intricacies of establishing a protection regime by wardens that ... more...