Author: Paul A. Lynn
Paul A. Lynn is the author of the highly-praised The Lighthouse on Skerryvore.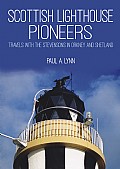 Scottish Lighthouse Pioneers
by
Paul A. Lynn
In the 19th century, the Stevenson engineers pioneered marvellous lighthouses around the coasts of Scotland – lighthouses which inspire with their architectural elegance, and speak of compassion for sailors and fishermen risking their lives in these notoriously dangerous waters.more...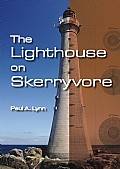 The Lighthouse on Skerryvore
by
Paul A. Lynn
Perched on an isolated rock in the Scottish Hebrides, this is a fascinating account of Skerryvore, 'the most graceful lighthouse in the world', and the great Victorian engineer who designed and built it. At a height of 48m (156 feet), it is the tallest lighthouse in Scotland.
<...
more...