Author: F.G. Bell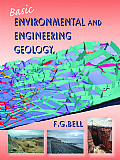 Basic Environmental and Engineering Geology
by
F.G. Bell
An integration of the essentials of environmental and engineering geology giving a thorough grounding to students and professionals alike

As society becomes more aware of the significance of the environment, such issues become increasingly important. The book exemplifies the vital... more...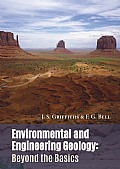 Environmental and Engineering Geology
by
J. Griffiths
,
F.G. Bell
This new book is a substantially updated and expanded edition based upon the successful and acclaimed Basic Environmental and Engineering Geology by the late Professor Fred Bell.
It incorporates the changes that have occurred since and also addresses some aspects of the discipl... more...